How To Find Wool Shaggy Rugs
Shaggy rugs have made a come-back in the past few years and while bold, zany ultra-modern designs have over-taken them as the in-thing they are still a popular choice with homeowners and interior designers alike.
Shaggy rugs became popular in the 60s and like all kinds of fashion, even that for the home, these things come back around. One thing that will not be coming back in is wool shag-pile rugs. These plush floor coverings were popular some 50 years ago but the lack of practicality inherent in woolen shags mean they will never find the same popularity as they did in their heyday.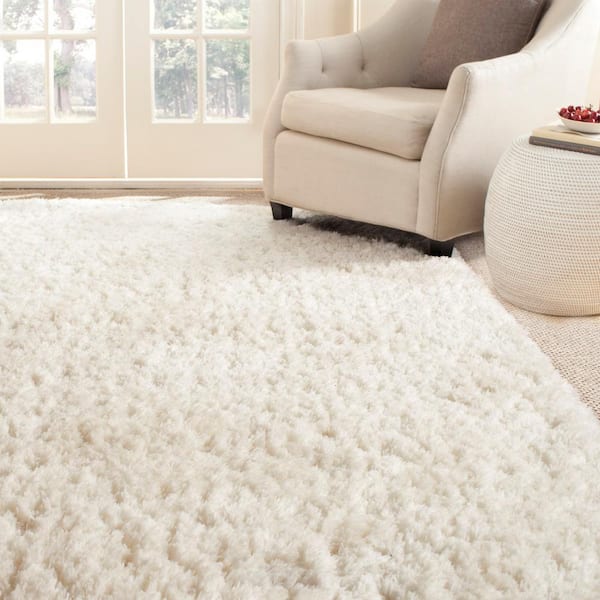 Don't get me wrong, there are of course woolen Ivory Shaggy Rugs available on the market, but the choice is limited, and limited for a reason. Not only has the cost of wool and raw materials shot up in recent times but the pilling and shedding of these thick-piled carpets is a thing of legend. Like a wool on an Angola sweater stopping the fluff from woolen shaggys is nigh-on impossible. The nature and structure of the fabric means it constantly needs carded out and simply is not suitable for regular use.
Due to the issues mentioned above other materials and fabrics have become common-place. Polypropylene, acrylic and polyester are now favourites for the modern shaggy rug. Polypropylene has come a long way and mimics the feeling and texture of wool but in the case of shaggy rugs is much harder wearing. Polyester is resistant to damp and is used in shiny shaggy rugs often known as 'spaghetti' pile. Acrylic has long been used in floor coverings as an alternative to wool, particularly in modern rugs and carpets as it provides similar properties to wool but is able to take on much stronger, brighter and bolder dyes. Acrylic is softer than most wools but it is important to ensure the quality of the material used is of high standard as it can also suffer from the shedding that afflicts its woolen cousin.
A simple test with any rug or carpet to discover if shedding may be a problem is to rub the palm of your hand up and down the pile quickly for ten or twenty seconds. This will often give a good indication if there is likely to be any shedding. However, do not be overly concerned if there is slight shedding of the fabric as this is natural in a new rug, particularly wool and acrylic.